The 2022 Subaru Love Promise Community Commitment Award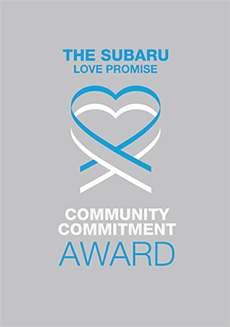 We've been nationally recognized for our dedication to our community and the Subaru Love Promise.
We're honored to receive the 2022 Subaru Love Promise Community Commitment Award. This award nationally recognizes Subaru retailers who are making the world a better place while demonstrating an outstanding commitment to supporting passions and causes in local communities. These efforts are focused in important areas such as the environment, community, health, education, and pets.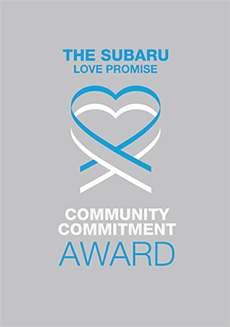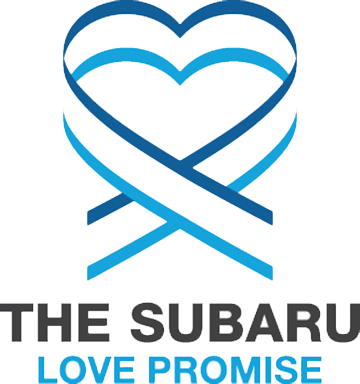 What is the Subaru Love Promise?
Subaru and our retailers believe in making the world a better place and the Subaru Love Promise is our vision of respecting all people. This is our commitment to show love and respect to our customers and to work to make a positive impact in the world.
How is Jim Armstrong Subaru dedicated locally to the Love Promise?
Our Love Promise can be seen in various partnerships with local charities and non-profits. We're grateful for the opportunity, not only to be a part of our community, but to serve it as well.
Humane Society of Catawba Valley
Longview Elementary School
Meals on Wheels- Catawba County, Salvation Army , Boys & Girls Club
Love Promise Stories from Jim Armstrong Subaru
Subaru and Jim Armstrong Subaru believe in making a positive impact on the communities in which we live and work. We uphold that belief through our Love Promise Community Commitment. Every month, we select inspiring stories from customers and partners from around our area who strive to support our collective commitment and feature them here
October 2022 Heart Moment - Alisha L
On October 3rd, Jim Armstrong Jr. received a call from one of our regular customers. Mr. Cody was stranded at his bank because his Ascent would not crank. Being a long time Jim Armstrong Subaru customer, Jim knew that Mr. Cody is diabetic and might be having some blood sugar issues while waiting out in his car. Jim took a water and crackers just incase Mr. Cody would need them being that the bank was 30+ miles away. When Jim got to Mr. Cody, he discovered that the battery was dead and jumped it off. He then followed Mr. Cody to the dealership to have his battery checked on our battery machine. We at Jim Armstrong Subaru are proud to have an owner that customers feel comfortable enough to call and know he treats them like family.

---
Subaru Loves Pets 2022 - Alisha L
Every October we at Jim Armstrong Subaru showcase our Subaru Loves Pets initiative. We partner with the Humane Society of Catawba County to bring awareness to animals at their shelter needing homes. This year the Humane Society of Catawba County was able to receive a grant through Subaru and the ASPCA to provide 160 free heartworms tests during their spay/neuter clinics throughout the month. They were able to adopt out 50 pets as well! Like previous years past, our amazing Jim Armstrong Subaru family brought in donations for the Humane Society of Catawba County. We look forward to seeing what next year holds with our partnership.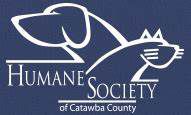 ---
Jim Armstrong Subaru Loves To Help - Alisha L
Due to our ongoing partnership with the Catawba County Sherriff's Department, they reached out to us on November 21st about a family in need with school aged children. The family needed food and a way to heat up food in their home. Not one to hesitate, Jim Armstrong Jr. went and purchased groceries for the family and a microwave so they could have a warm meal. We never want anyone to go without basic needs. We are proud of our local police force and happy to help them bless others.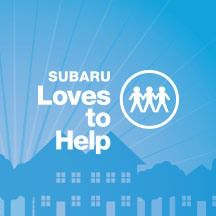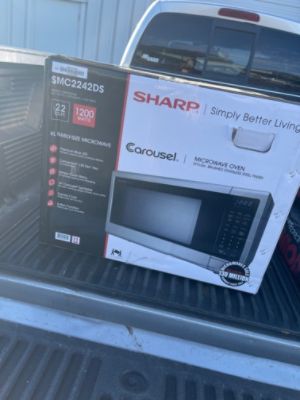 ---
2022 Love Promise Story - Gatsby's Day! - Erin H
Humane Society of Catawba County (HSCC) and Jim Armstrong Subaru of Hickory, NC, teamed up for the entire month of October to adopt shelter animals… especially our "Underdogs!" Gatsby came to HSCC from a neighboring county shelter that was out of room. A jolly, 3-year-old English Bulldog who weighed in at a very solid 62 pounds, he was having difficulty using his rear leg. HSCC took him to an orthopedic specialist for x-rays, and discovered that he was suffering from crepitus stifle, a knee condition in which the bones of the joint grate on each other. In addition, since he was not using his leg, he also had severe muscle atrophy. The initial prognosis from the veterinarian was that his leg would have to be amputated. However, with love and care from staff and volunteers, Gatsby proved everyone wrong by started to put weight on that leg! He has built muscle back, and while not running completely on "all four cylinders," the veterinarian decided that amputation would NOT be necessary. YAY GATSBY! However, Gatsby wasn't out of the woods, yet. It was discovered that he was also Heartworm Positive. This poor dog could hardly catch a break! However, he rallied and did very well throughout his heartworm treatment and is now on consistent heartworm preventative to keep him healthy for the rest of his life. And speaking of the rest of his life, Gatsby hit the "Adoption Jackpot!" A wonderful family (Mom, Dad, Three Kids … and a Chicken!) that live on a ten-acre "farmette" in the foothills fell in love with Gatsby. Gatsby was happily adopted on October 21st… just a day before "#MakeADogsDay, but that's okay. The 21st was Gatsby's Day!!!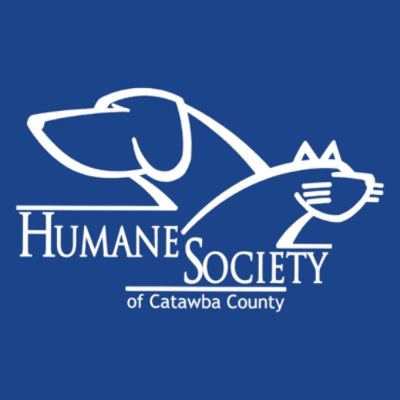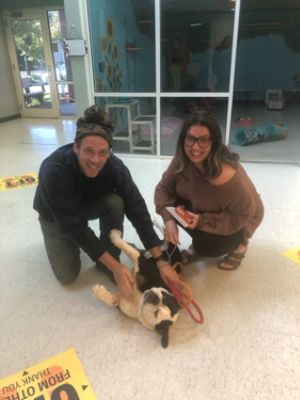 ---
Subaru Loves Learning 2022 - Alisha L
This year Jim Armstrong Subaru was proud to partner with Longview Elementary School to donate school supplies to the students and teachers. Along with AdoptAClassroom.org we were able to sponsor six classrooms with funds to purchase $500 worth of school supplies for each classroom. We are grateful for the opportunity to help the future leaders of our community!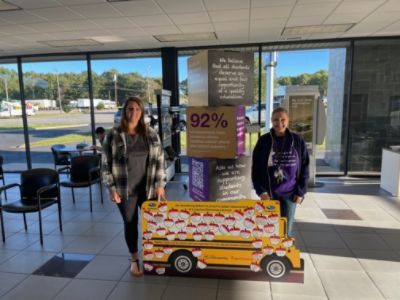 ---
Long View Police Department Driver Safety Event 2022 - Alisha L
Jim Armstrong Subaru was happy to loan two of our Subarus to the Long View Police Department for their Driver Safety Event 2022. Held at Open Door Baptist Church, the Long View Police Department invited neighborhood teens to come learn about the importance of safe driving. There were demonstrations of Bus Safety, transfer truck blind spot safety, and the teens were even allowed to drive golf carts through a road course to practice driving.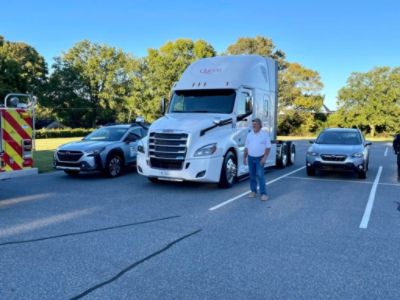 ---
Subaru Loves the Earth 2022 - Alisha L
Our customers/Subaru family know our Delivery Specialist, Terri Freeman. What they might no know is that her son passed away in 2021. Terri and her husband, Andy, have adopted a highway in memory their son Bryson. A few weeks ago a group gathered to clean up the highway in honor of the anniversary of Bryson passing away. We are thankful to have Terri as apart of our Jim Armstrong Subaru Family and will continue the efforts in helping keep Bryson's memory alive.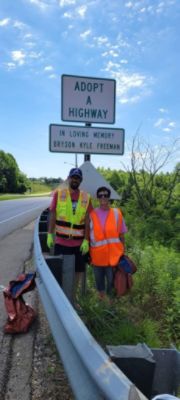 ---
July 2022 Heart Moment of the Month - Alisha L
A long time customer, Ms. Clark, scheduled an appointment for service. She is in her late 80's, lives by herself with her cats, and has no family locally. She came into the dealership as she always does, waited in the lobby during her regular maintenance, and headed down the hall once complete to check out. While walking down the hall her pants had slide down her waist to an uncomfortable level. She walks with a cane and was unable to pull them up with the cane and papers she was holding in the other hand. She reached, Dana, our Love Promise Coordinator, spoke to her, and Dana realized she was struggling with trying to pull her pants up further on her waist. Dana kindly asked, Ms. Clark, if she would assist her, thinking she would hold something for her. Ms. Clark said, "Sweetheart instead of holding my stuff will you just pull my pants up." Dana responded like any awesome "Love Promise Coordinator" would, and said, "No problem, Ms. Clark, let me see if we can get you straightened up." Dana helped Ms. Clark get her pants adjusted and Ms. Clark was so grateful and appreciative of this act of kindness! Dana went above and beyond for the customer, exhibiting kindness and grace.

---
Subaru Loves to Help-OneBlood Drive - Alisha L
I have to say that one of my favorite things about working at Jim Armstrong Subaru is the annual blood drives that we hold. I have Ulcerative Colitis and have needed blood transfusions more than I ever thought I would. To be able to host these blood drives that have I'm sure helped me and I know countless others, is an amazing feeling. I used to donate blood, once I got past my fear of needles, and not think twice about it. It was something I did for the free stuff. Now I have had to be on the receiving end of those donations and it truly is eye-opening. I have to wait a year before being able to give again myself, but I look forward to the day when I can step back on the bus to help out someone in my community. Thank you Subaru and my wonderful dealership, Jim Armstrong Subaru, for being a company who cares about helping others! ~Alisha Lineberger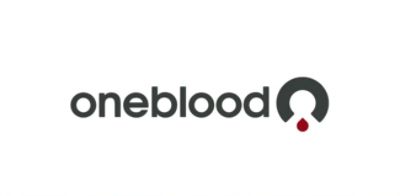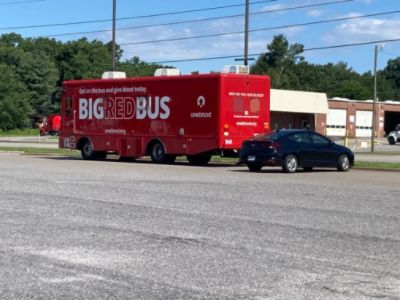 ---
Subaru Loves to Care-CVMC - Alisha L
We are happy to help those in our community who are having to face the hard battle of fighting cancer. As part of our Subaru Loves to Care initiative we are able to provide these cozy fleece blankets to patients at Catawba Valley Medical Center's Cancer Center. Customers were able to write encouraging messages that the Cancer Center staff hangs around the center.

---